What is Coronavirus/ COVID-19?
COVID-19 also known as novel Coronavirus is originated from the Wuhan region of China and had its first recorded case back in December 2019. It is also called severe acute respiratory syndrome coronavirus-2 (SARS-CoV-2). It has similarities in symptoms compared to the common flu and colds. In some of the severe reported cases, COVID-19 can cause pneumonia or breathing difficulties which can lead to fatal results.
Medical testing is required to know whether a person has novel coronavirus or not. Symptoms of this infection may appear 2-14 days after exposure and include:
Fever
Cough and shortness of breath, and
In severe cases, pneumonia (fluid in the lungs).
How Does COVID-19 Spread?
The virus is transmitted through direct contact with respiratory droplets of an infected person (generated through coughing and sneezing), and touching surfaces contaminated with the virus. The virus may survive on surfaces for several hours, but simple disinfectants can kill it.
Preventive Measures Against COVID-19 at Schools and Kindergartens
In order to stop COVID-19 from spreading, the education centers such as kindergartens, schools, tuition centers and colleges play an important role in this effort. With proper collaboration from the ministry of health and the education centers, we can explore better options without creating panic among educators, students and parents. Schools are advised to take steps to disseminate information about the disease and its potential transmission within their school community.
To prepare for the possibility of transmission of this virus, ITSSB urges all the schools to have a plan. As the global outbreak evolves, schools should prepare for the possibility of outbreaks. For starters, we suggest the use of facemasks for those who show to have the symptoms of COVID-19 such as cough and flu. This helps to prevent the spread of the disease to others.
Schools can have several tools to help them prepare themselves such as the use of Body Infrared Thermometer which you can order directly from us to check on students' body temperature. Another important step is to wash your hands often with soap and water for at least 20 seconds, especially after going to the bathroom; before eating; and after blowing your nose, coughing, or sneezing. At the same time, stock up a few bottles of hand sanitizer. If soap and water are not readily available, use an alcohol-based hand sanitizer.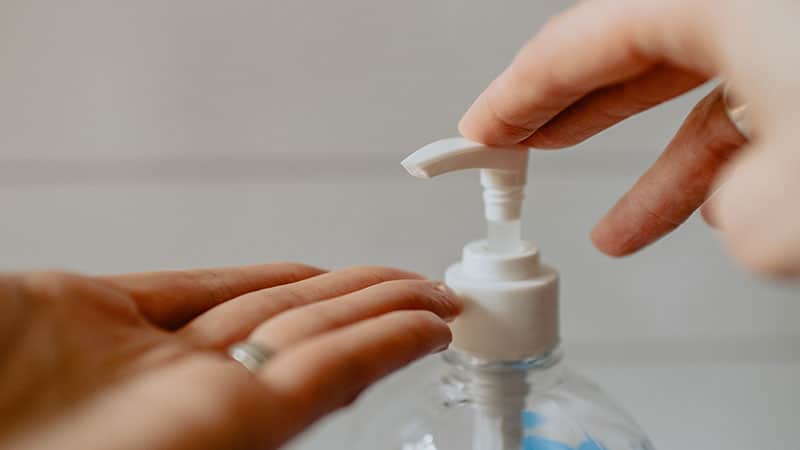 Best Place To Put Hand Sanitizer
Key locations to place the hand sanitizer so everyone can use it easily:
Entrances and exits of office, library or classroom
Restrooms
Food courts and cafeterias
Meeting rooms
Employee desks
There is no specific antiviral treatment recommended for COVID-19. People with COVID-19 should receive supportive care to help relieve symptoms. People who think they may have been exposed to COVID-19 should contact doctors immediately.