What is a Disposable Coverall Protective Suit?
Dealing with deadly virus pandemic requires taking extra precautions to not come in contact with any fluid from the suspected and infected patient. This is why in every pandemic crisis, we see medical staff put on full body protective equipment. It is also known as the disposable coverall protective suit when treating this kind of virus which is lethal and contagious.
Disposable coverall protective suit, short for hazardous material suit, is a garment tailored to cover the whole body. It is designed to protect the wearer against toxic materials, chemicals and deadly biological agents. The biggest benefit of wearing coverall protective suits is to ensure agents or substances do not touch the wearer. All the hospitals are advised to have these disposable coverall protective suits ready and prepared to handle cases such as Ebola, SARS and the latest pandemic, COVID-19.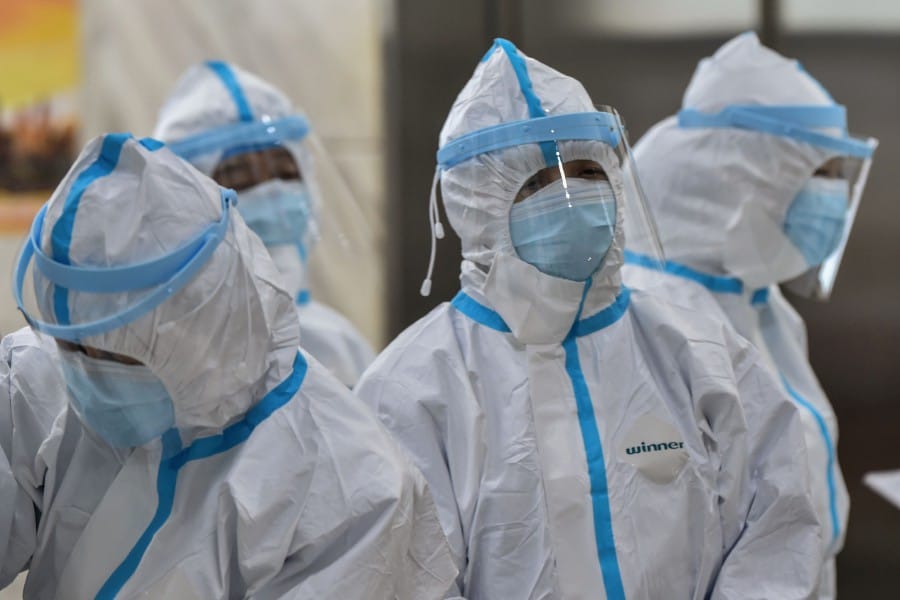 ITSSB to Supply Disposable Coverall Protective Suit
With more 7 Billion people on the planet, the abundance of airline flights to any destination on the globe can put anybody in danger. The widespread COVID-19 infection has shown us how fast people can be infected. This virus has more chance to spread quickly than ever before. The doctors and medic must be ready to tackle this issue on such a huge scale. Get full-body coverage when working with chemicals and contaminants by wearing a coverall protective suit.
Double the Protection to Frontliners Fighting Against COVID-19
ITSSB has products that can help prevent infection and the spread of disease. Together with the disposable coverall protective suit, you need extra protection. Surgical Face Shields provide over the top, side, and front face protection against splash and splatter of fluid-borne pathogens. The face shields come with anti-fog, high light transmission and anti-glare performance features.
Benefits:​​​​​​​
Protection extended and widened
HD anti-fog material
High temperature resistance
Elastic band that won't deform after repeated stretching
Suitable for all faces
We are ready to take your orders. Check out website and purchase these products at the links below:
https://itssb.com/shop/sains/pakaian-pelindung-keseluruhan-disposable-coverall-protective-suit/
https://itssb.com/shop/sains/pelindung-muka-face-shield/